Home > Case studies > Songbird Estate (Aus)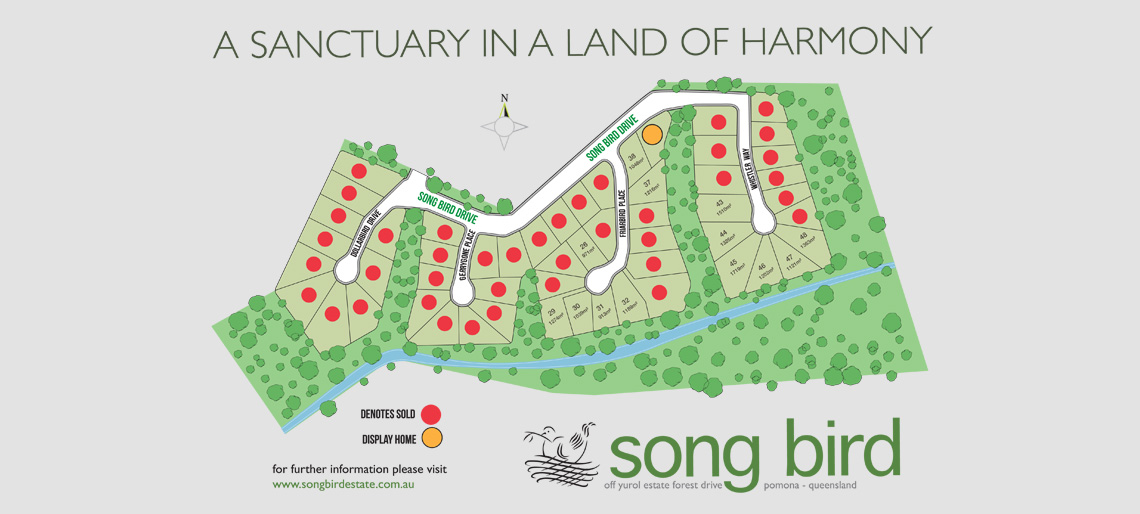 C&C Projects was engaged by its client to provide development management services for a greenfields residential property development project on the Sunshine Coast in Queensland.
Songbird Estate is a residential development comprised of 54 lots 30 minutes from Noosa Heads.
C&C Projects provided overall management of the design process from concepts, bulk and location drawings through to detailed drawings for the consent process, feeding in financial feasibility and demand analysis on design options.
Rewarded on results, C&C Projects has provided Development Management services during delivery of infrastructure (earthworks, storm water, drainage, utilities and roads).